by Sen. John Boozman
: The detention center at the Naval Station at Guantanamo Bay, Cuba (Gitmo) is a state-of-the-art facility that is well-equipped to handle the world's most dangerous terrorists.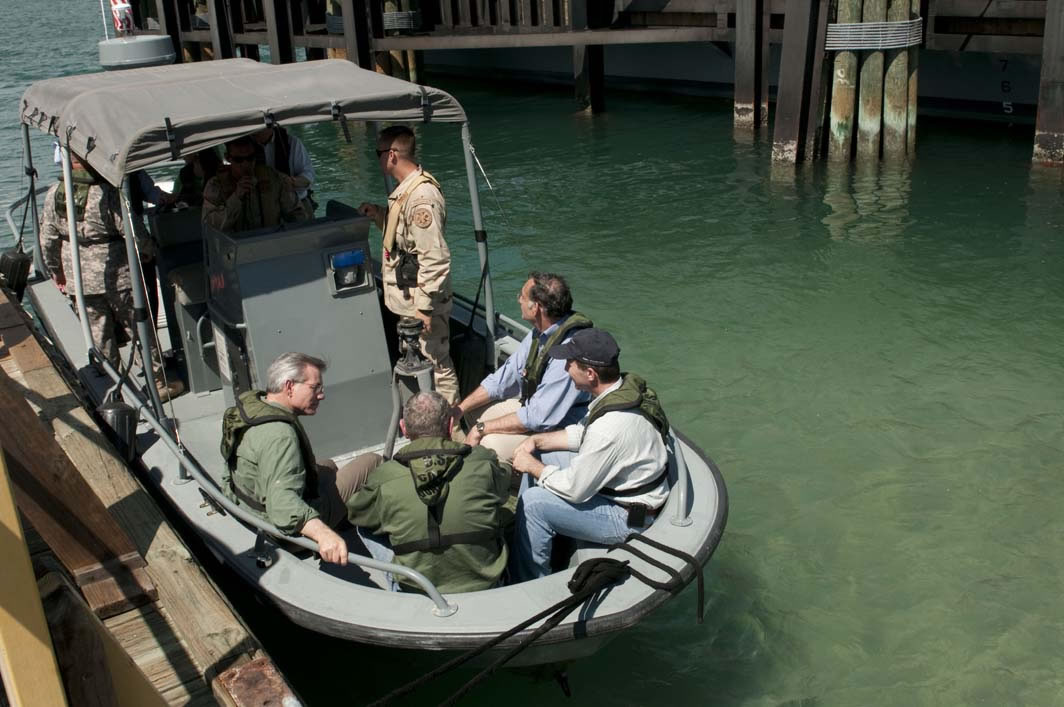 I visited the Gitmo detention facility in 2011.
The detainees held there are some of the most vile terrorists who are committed to killing Americans. Transferring these men to U.S. soil cannot and should not be an option. I am concerned that President Obama is more worried about fulfilling a campaign promise to close Gitmo than he is about the security of the American people. The reality is that transferring detainees to American soil threatens our national security and poses a risk to our citizens. This is not what the American people want. That's why Congress has rejected the President's proposal. The
2015 National Defense Authorization Act
prohibits Gitmo detainees from being moved to U.S. soil. The President needs to respect the law he signed.
As a longtime advocate for ensuring the military prison at Guantanamo Bay remains open I've:
Voted to prevent President Obama from closing the detention facility in the 2015 National Defense Authorization Act.
Blocked funding for the transfer, release or to assist in the transfer or release of detainees from the detention center.
Cosponsored the Detaining Terrorists to Protect America Act of 2015, legislation that restricts transfers of detainees.
Cosponsored the Guantanamo Bay Detention Facility Act of 2011, legislation that requires that each high-value enemy combatant who is captured or otherwise taken into long-term custody by the United States be detained at Gitmo.
At a time when we are fighting global terrorism, holding these dangerous terrorists within our country's borders is not the solution our citizens want. I believe that we must keep Gitmo open and I will continue to fight the President's efforts to close it.
---
Tags:
Arkansas, U.S. Senator, John Boozman, PResident Obama, Keep Gitmo open,
To share or post to your site, click on "Post Link". This site is an Outreach of the ARRA News Service.